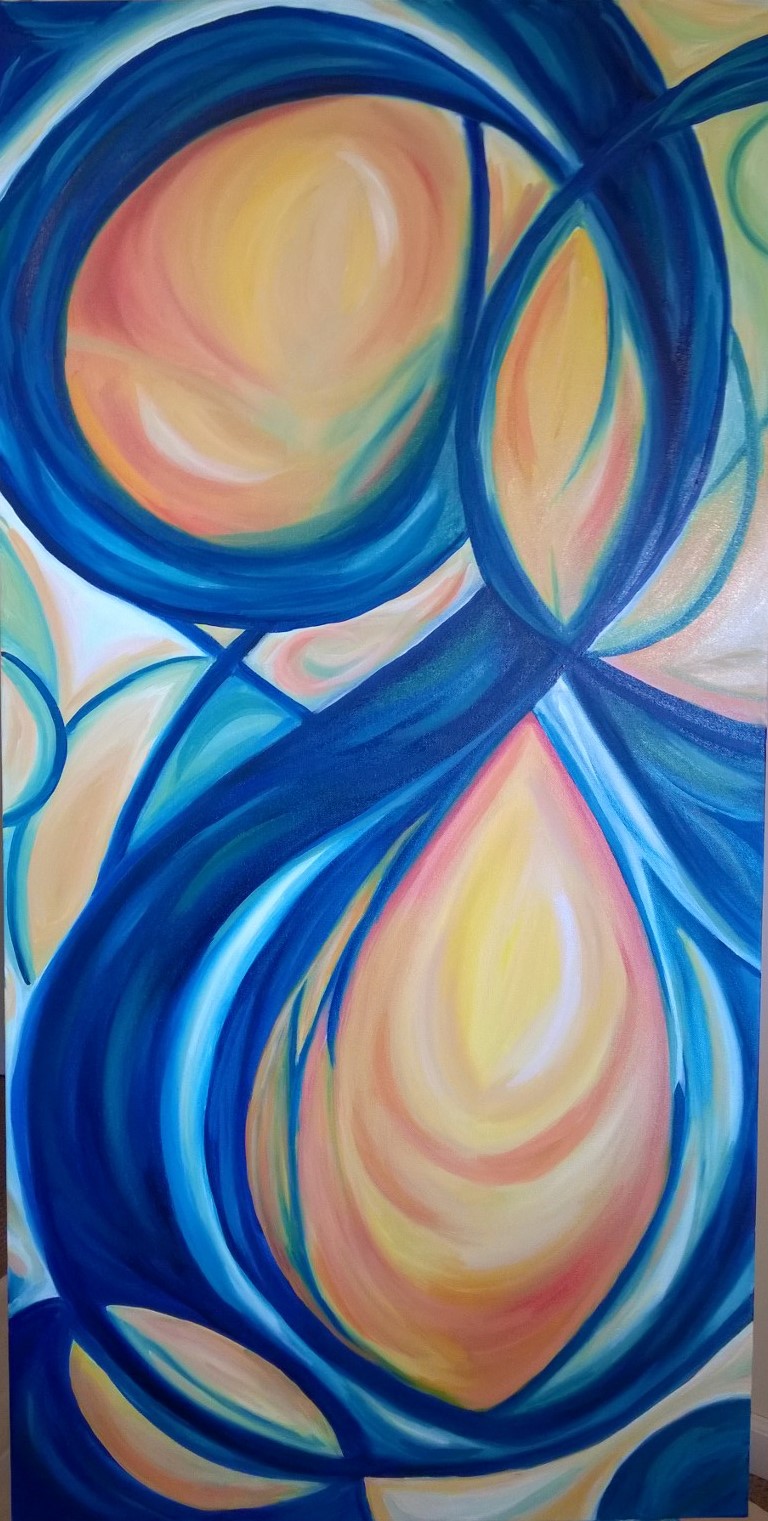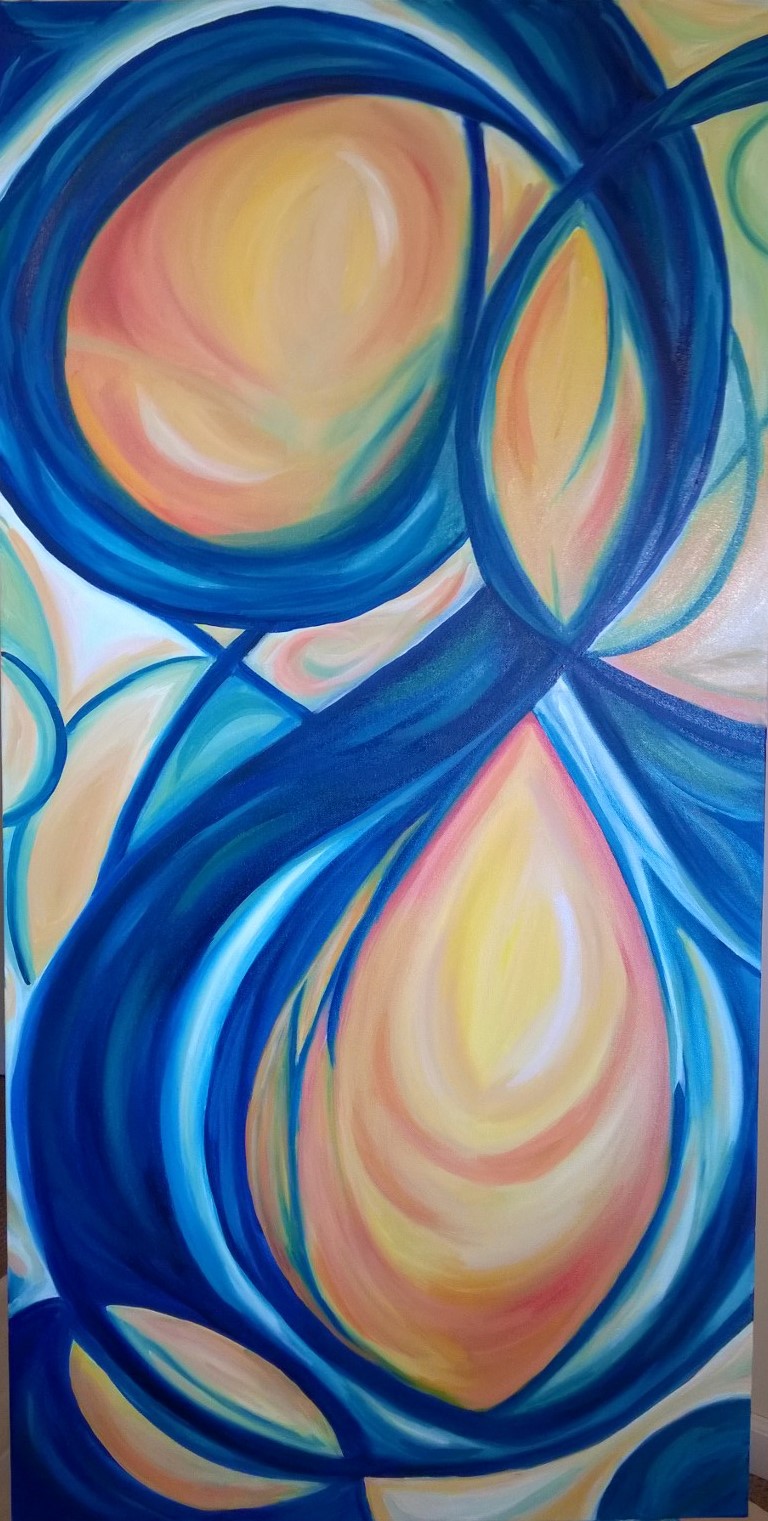 Abstract Oil # 1
Abstract Oil Painting - March 2015 - Oil on Canvas
First oil painting in over 14 years. For the full story go here.
Dragonfly Meets Snail on a Moonlit Night

Untitled Trio
Piece for my son's 2015 school auction. For the story click here.
West Seattle sky at dusk
24 x 36 oil on canvas. Inspired by evening falling on a dramatic cloudy sky.