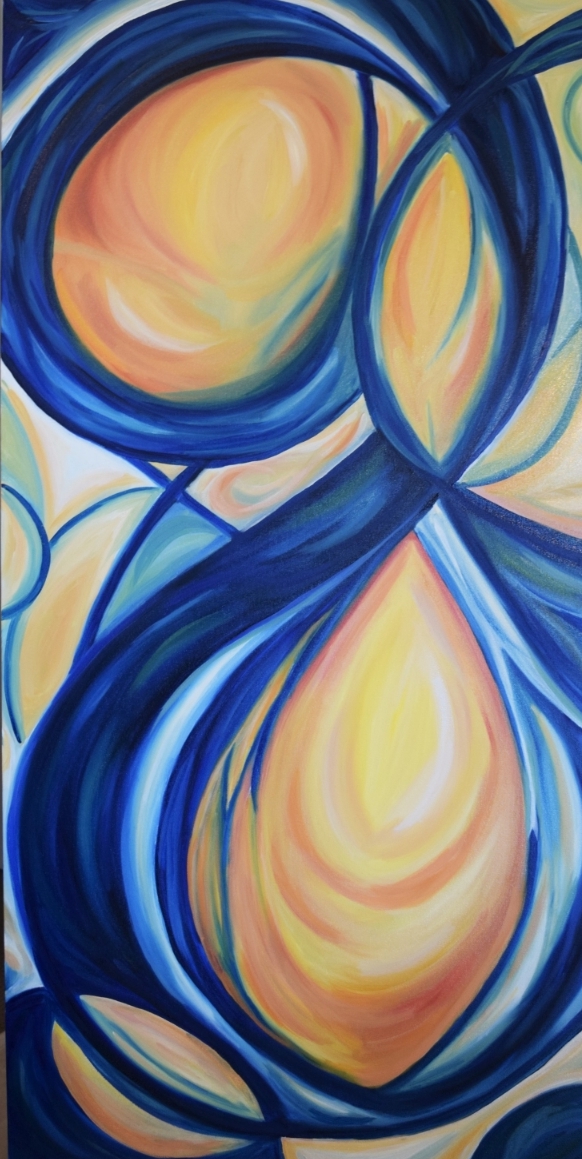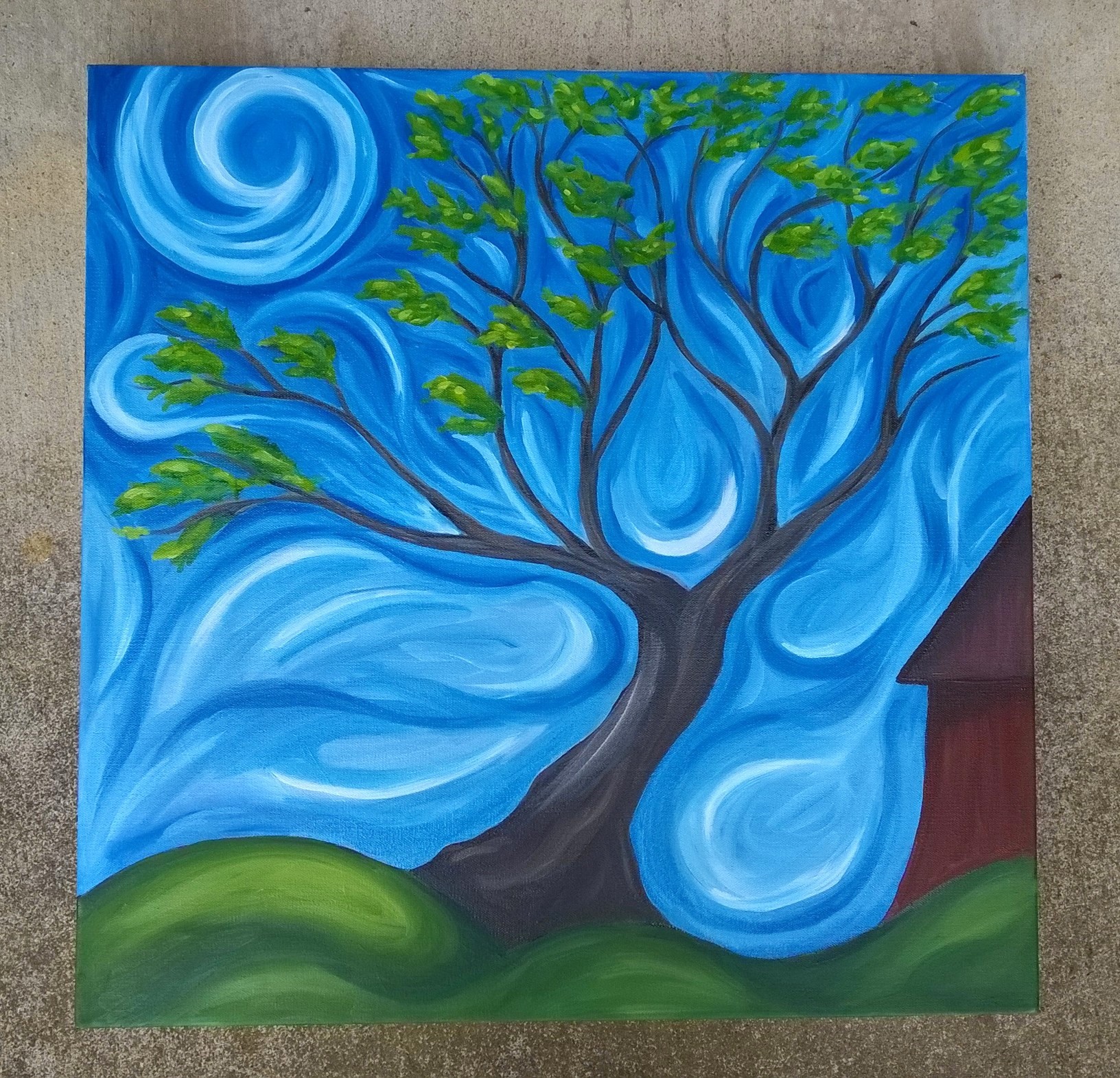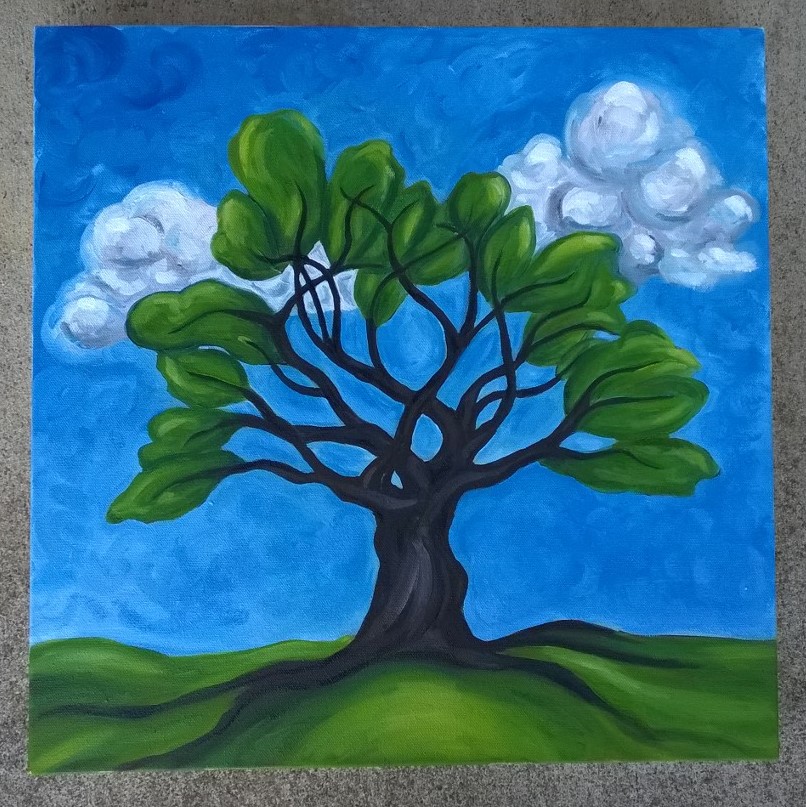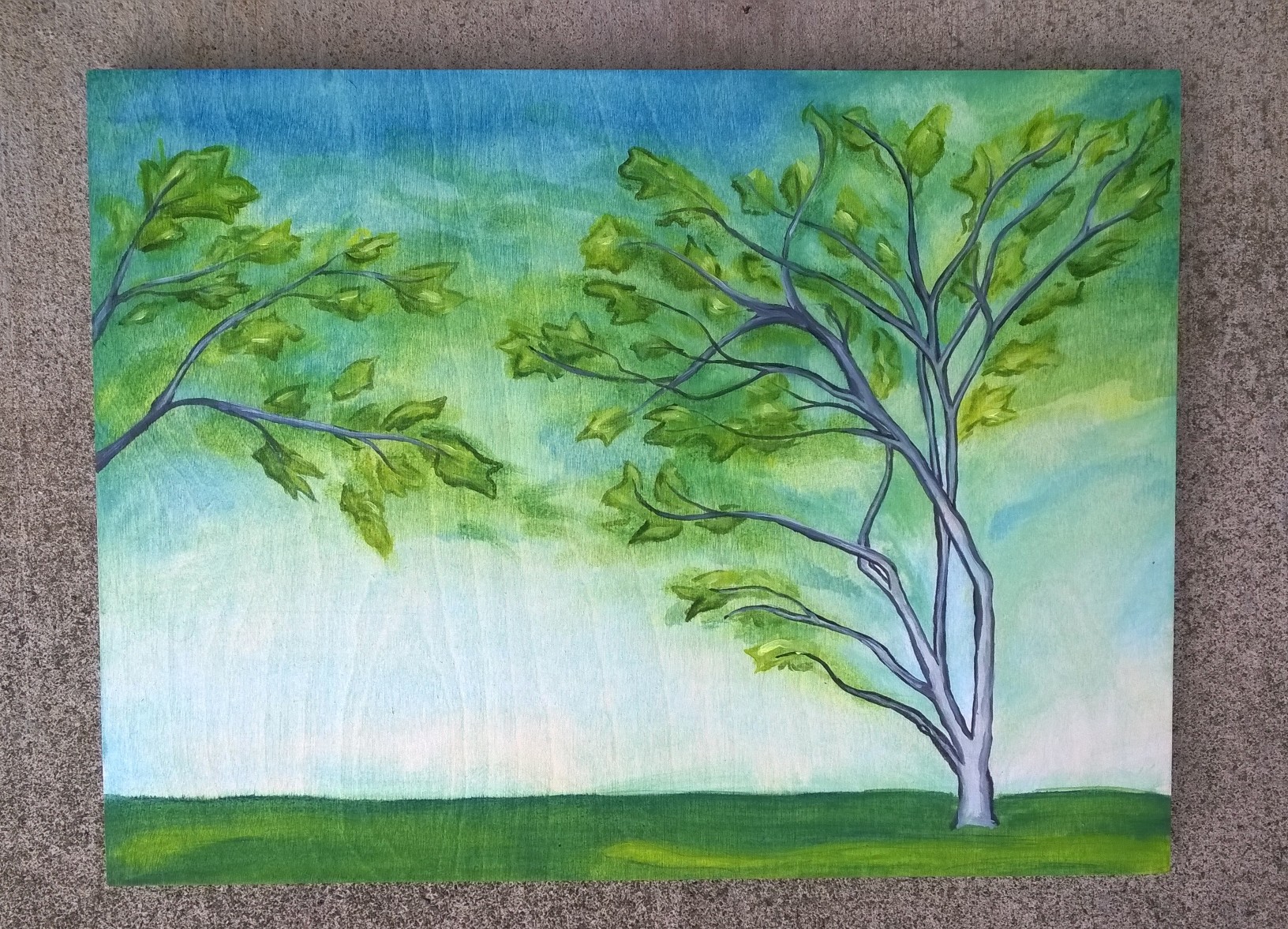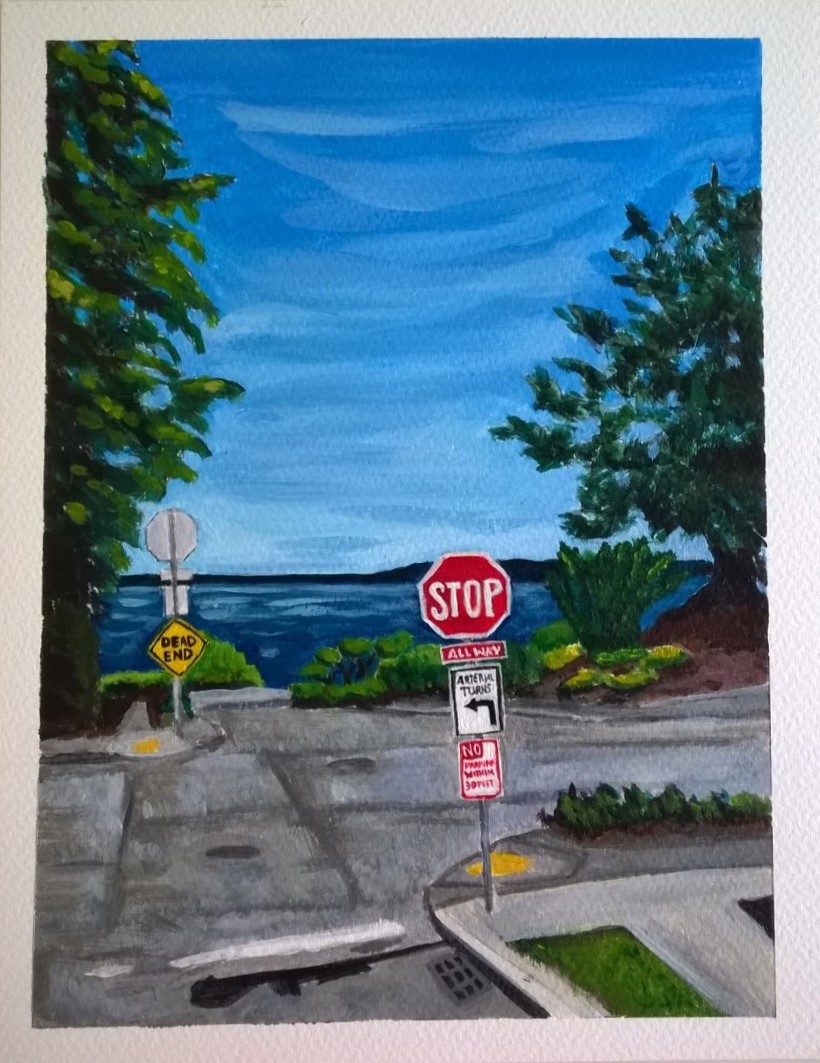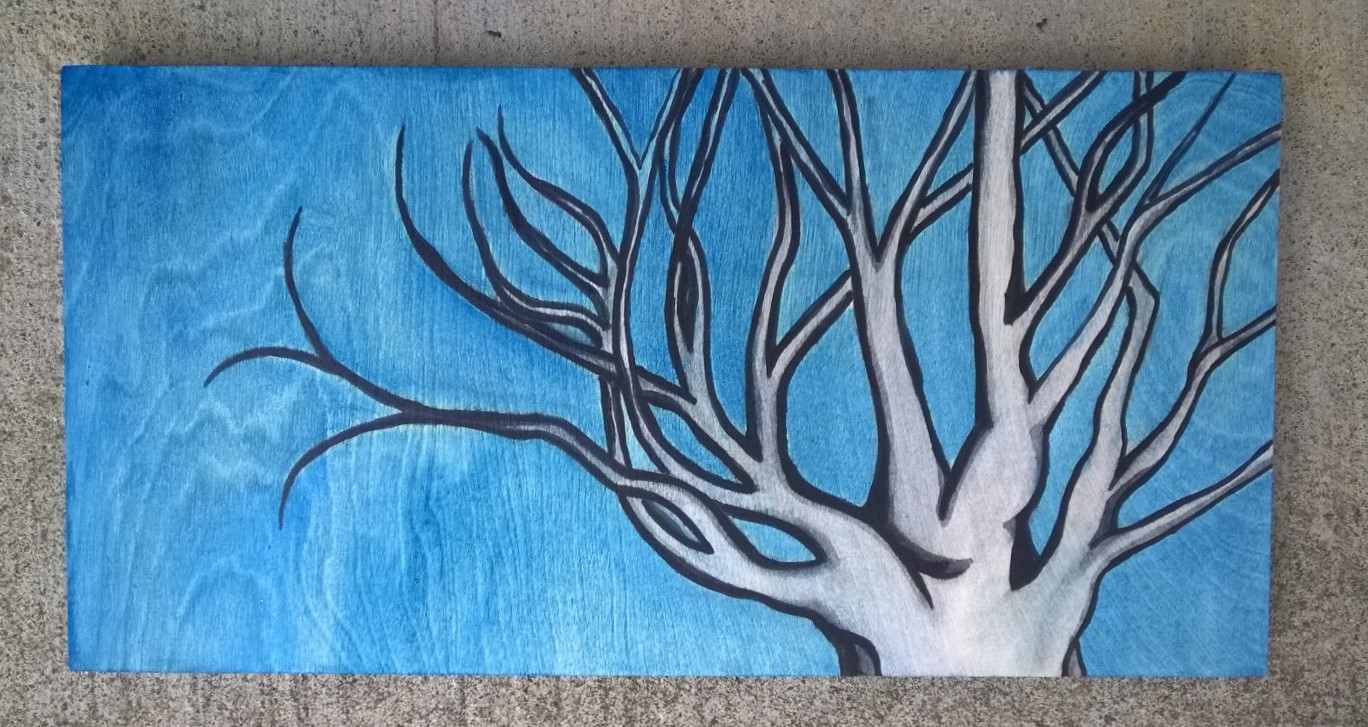 Final painting: Underwater Dome by Vanessa Longacre-Wilcox
For the story behind this painting go here.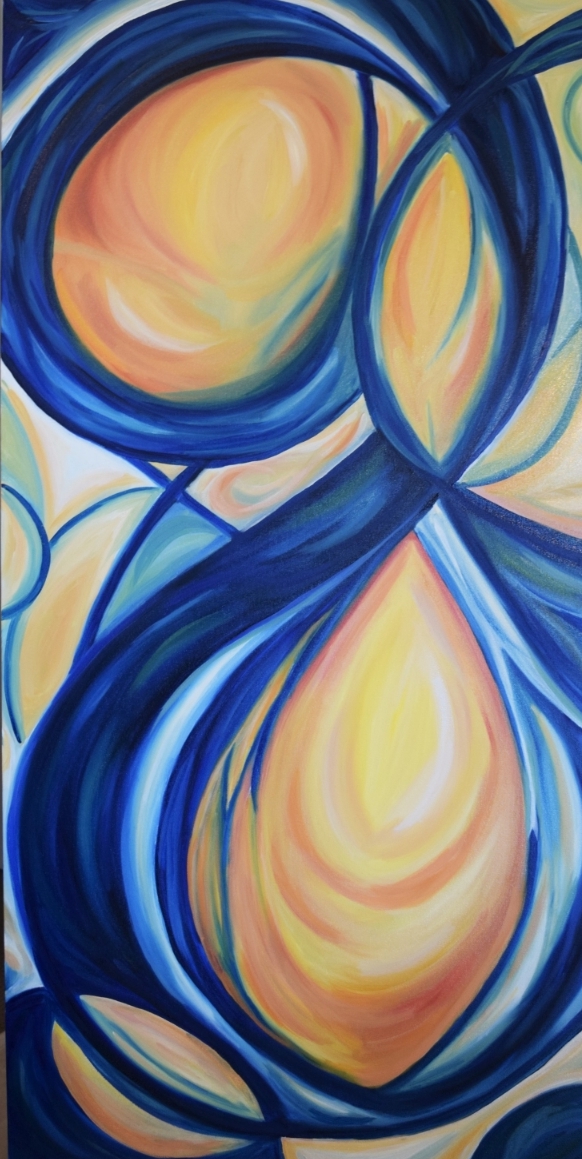 Abstract Oil Painting - March 2015 - Oil on Canvas
First oil painting in over 14 years. For the full story go here.
Dragon fly meets snail on a moonlit night - March 2015 - Oil on Gesso Board
This was a very difficult painting. It inspired me to write about the stage in a painting where you are not so sure it is going to work out. The Ugly Stage.
Untitled Abstract Oil 2
Piece for my son's 2015 school auction. For the full story click here.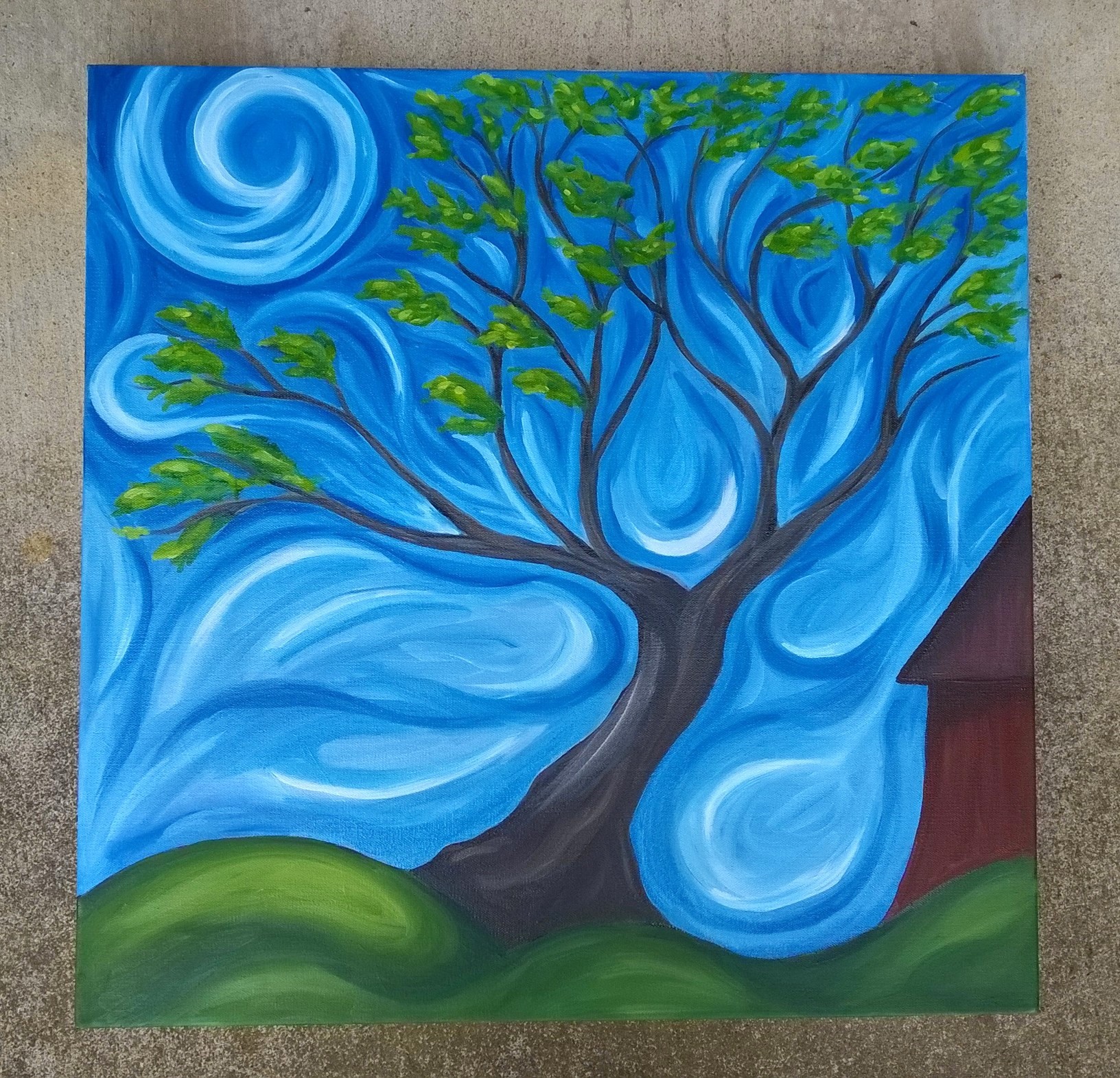 Tree. Oil on Canvas. 24x24. May 2015.
This piece was a commission painted in May of 2015. An ongoing exploration of trees and sky. More about that in the posts Sketching is the Plan and The Auction.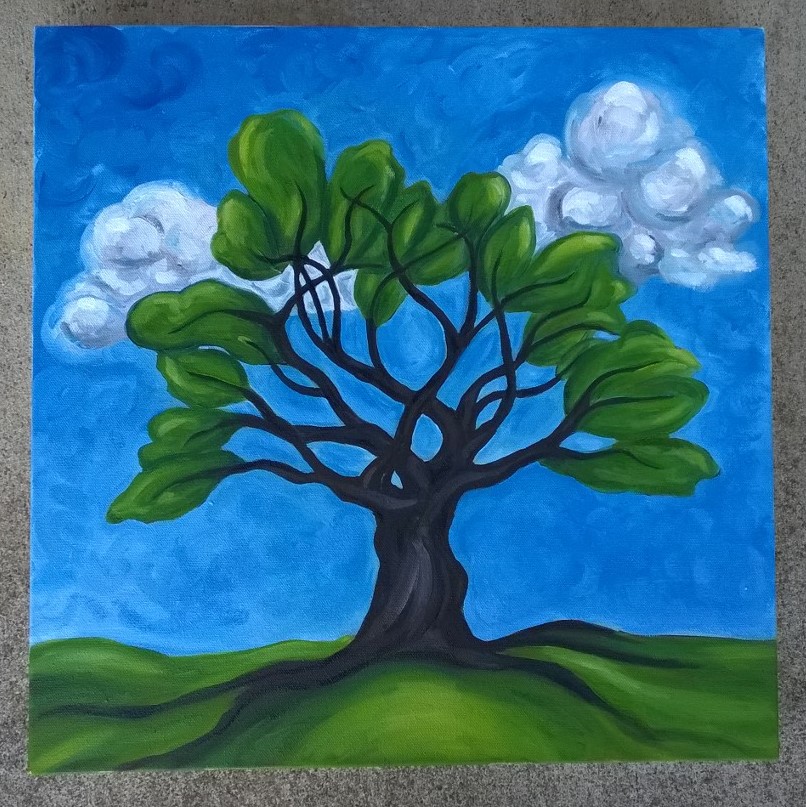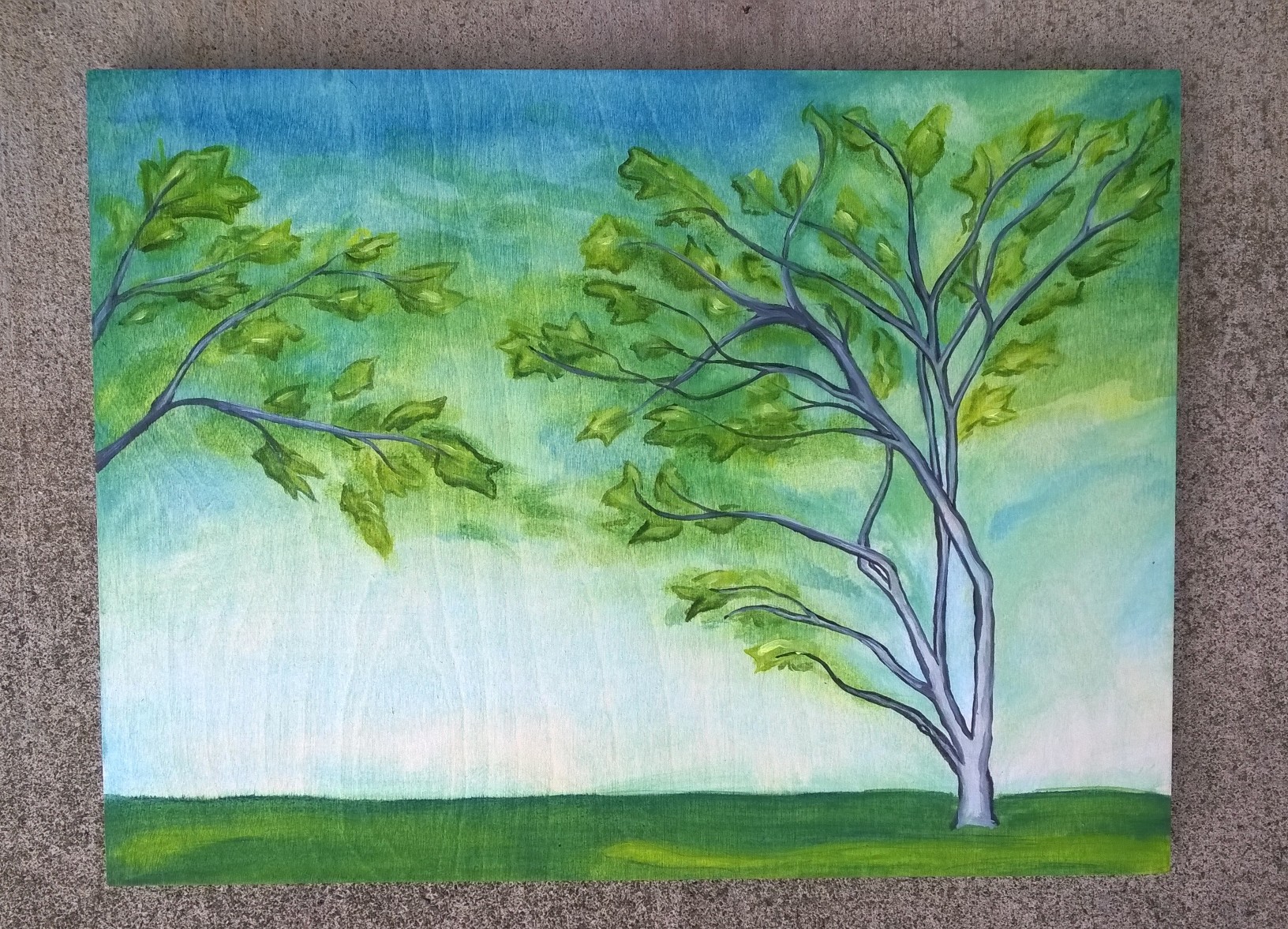 Wistful Trees
12 x 16 Oil on Wood Panel.