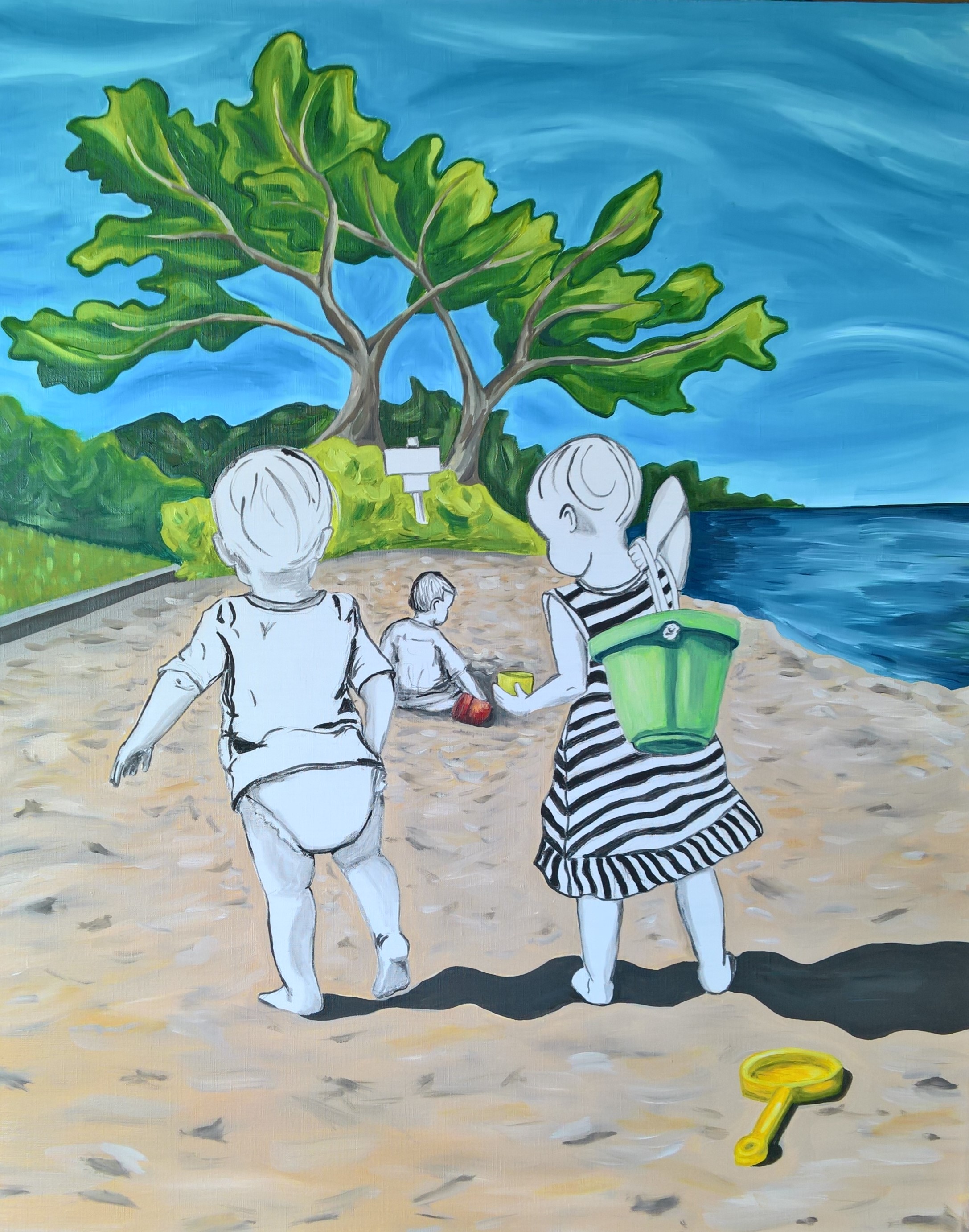 Original photo
Mt. Baker Beach, Seattle, WA. 2014
Tracing the photo
As decorative as the reusable bag is, I decided to cut it out and move the scene over to include more of the water.
Tracing sketch
Playing with the image on tracing paper.
Tracing 2
Never underestimate the power of tracing paper as an artistic tool. I had a lot of fun getting the image just right.
Transfer for final drawing
I used a grid to enlarge the image on to Bristol paper for the final drawing.
Study painting almost complete
Two things. First, I left the shadow on the beach in this study. I decided to take it out of the larger painting (more lies!) because of the composition which was one decision I'm still not 100% sure of.
Second, I love how I used a Melissa and Doug pad as my surface to attach my painting to. My life with kids is everywhere in photos of my studio space. I now have a drawing board but I didn't at the time.
Early stage of painting
This was early on when I was trying the thin layers. The sky looked ok, it was the sand that came later that just really didn't work.
Also, photographic evidence of shovel-gate.
Switching gears
This was when I started to take a new approach on the painting.